Madeline A Marenholz, CLF®
Director of Recruitment and Selection
maddie.marenholz@nm.com
Office 949-863-5830
Maddie leads our career changer recruiting and selection team
Marisa C Van Winkle, CLF®
Director of Internship Development
marisa.vanwinkle@nm.com
Office 949-863-5800
Marisa leads all recruiting and development activities for our Top 10 internship
Career Changers
Changing careers doesn't have to be a daunting proposition. With the support of a quality organization, it can be an easy transition.
Many attorneys, bankers, accountants, educators, and military personnel have two things in common; they enjoy helping people and have transitioned into successful careers as Financial Representatives with Northwestern Mutual.
A career as a Financial Representative can give you the independence you are looking for, while having the extensive resources of Northwestern Mutual available to you.
Please take a moment to read the real-life stories of people just like you who made this exciting and rewarding change in their careers and lives here.
---
A Day In The Life
Northwestern Mutual - Orange County is currently looking for self-motivated, hard-working and coachable individuals to join our Newport Beach, Orange, and Riverside offices as Financial Representatives and Financial Advisors.
Curious about what it's like to make the transition into a career with Northwestern Mutual - Orange County? Watch this video and see a "Day in the Life" of a Financial Representative Career Changer.
---
Meet a Few of Our Career Changers
 
John Vande Bossche
Wealth Management Advisor
John Vande Bossche began his career in the paper industry with Scott Paper, where he rose through management and was recruited away to lead another company for 7 years. At a time when the industry was downsizing John was introduced to the investment advisory business at a small firm in Carlsbad and quickly realized that this business was a great fit for him. John and his business partner, Craig Lindholm, were introduced to Northwestern Mutual - Orange County by another Northwestern Mutual representative and were very impressed with the quality of the Financial Representatives in the office. A short time later, John and Craig decided to join the Newport Beach office as Wealth Management Advisors.
Immediately following his entry into the business, John felt a level of comfort with the role and direct impact that he could have on people's lives. John says that you need to be prepared to work harder than you ever have, don't take "no's " personally, and believe at all times you are doing the right thing for the client. If you choose Northwestern Mutual, you are backed by strength and values that you never have to be ashamed of - they are one of the best in this industry.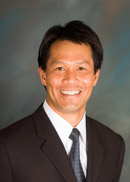 Scott Poulalion
Financial Representative
Scott began his professional career as a registered dietician for nine years. After that journey, Scott worked in the mortgage banking industry until he began his career at Northwestern Mutual.
Scott enjoyed mortgage banking and thought that he was going to stay in that industry until he was approached by one of Northwestern Mutual's top wealth management advisors. This advisor believed that Scott's personality and charm made him a perfect fit for Northwestern Mutual and the financial representative career opportunity.
Scott knew very early on that being a financial representative was the right career path for him. He realized that he was truly able to help his clients, even if the client didn't see that right away. The biggest challenge that Scott has faced in this industry is being able to consistently build his clientele while selling an intangible product.
A piece of advice that Scott would like to give to someone looking into a career with Northwestern Mutual is that it is not only important to have a winning personality, but you also need to take the time to  really learn and understand the benefits of what each of these products can do for individuals, families, and business owners.
---
Please contact Madeline Marenholz, Director of Recruitment and Selection, to learn more about a career opportunity as a Financial Representative with Northwestern Mutual - Orange County.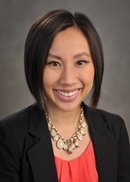 Sarah Ann Chun-Hoon
Director of Campus Selection
sarah.chun-hoon@nm.com
Office 949-863-5800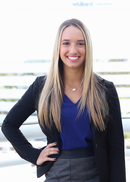 Madi R Mills
Recruiter
madi.mills@nm.com
Office 949-863-5987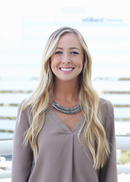 Hailey C Hoebel
Internship Coordinator
hailey.hoebel@nm.com
Office 949-863-5894