Careers
Whether you're seeking a new business challenge, or you're a college student seeking one of the Top 10 Internships (according to Vault Guide to Internships, 2017 edition), a career as a Northwestern Mutual Financial Representative with the Northwestern Mutual - Orange County office may be the right career move for you.
Successful financial representatives with Northwestern Mutual - Orange County experience tremendous pride and satisfaction in building a practice from the ground up. Their success is not a factor of luck or chance; it's the result of a productive work ethic, strong relationship skills, and a level of professionalism second to none.
A mission of doing what is right for clients is the thread that weaves together this organization.
Through training and development, you will be provided with:
Assistance in developing your business and marketing plans.




Extensive training and coaching from certified trainers.




Access to a network of knowledgeable group of Financial Advisors and Specialists.
Being in business for yourself, not by yourself has gotten even better!
Northwestern Mutual – Orange County prides itself on helping new financial representatives get off to a fast start, and now doing even more.
We provide full staffing support through our Sales Execution Team, and additional sales coaching and mentoring. We also provide the opportunity for financial assistance both as you prepare for your career and during the first six months while lauching your practice.
Contact Jessica Gioseffi, our Director of Recruitment and Selection, to learn more about a career opportunity as a Financial Representative with Northwestern Mutual - Orange County.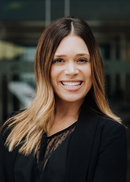 Ellie P Saba
Recruiter
ellie.p.saba@nm.com
Office 562-606-1932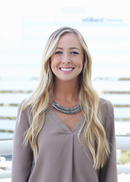 Hailey C Hoebel
Director of Campus Recruitment and Selection
hailey.hoebel@nm.com
Office 949-863-5894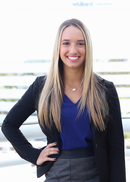 Madi Mills

madi.mills@nm.com
Office 951-977-9898